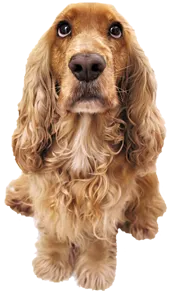 Our mission here at T L C Pet Doctor is to provide your pet with the best possible care. From surgery to basic nail clipping, we want to help ensure that your furry friend is as happy and healthy as can be. The veterinarians here at T L C Pet Doctor, working under Dr. Karen Negrin, are highly skilled in diagnosis and are knowledgeable about the most advanced and best treatment methods available for your pet.

T L C Pet Doctor was founded in 1989 here in Union by Dr. Zachary Pollack; Dr. Campagnolo took over the Practice in 1993 after Dr Pollack's untimely death. Dr Campagnolo made a commitment to excellence when he arrived in Union; Dr. Negrin took over the practice in May of 2004 and we have continued to build our reputation as one of the finest Veterinary Practices in the area. Our Doctors have been affiliated with AVMA, NJVMA and the MNJVMA (National,State and Local veterinary associations) for 12 years, and T L C Pet Doctor is accredited by the NJVMA.

We know how much you care about your pet, because we care about them too. That is why we here at T L C Pet Doctor have always done our best to keep your pet healthy with the most up to date care.